AN OVERVIEW OF BACK SPASMS
Back spasm occurs when there is abnormal and spontaneous contraction of the muscles in the spine. Spasms near the spinal cord or nerve roots can cause a lot of back pain and discomfort. Back spasms usually occur when the person suddenly twists, bends or pull. This type of sudden movement may lead to bleeding in the muscles which in turn stretches the torn muscles and tendons.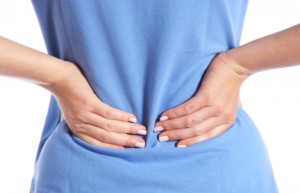 Causes of Back Spasms
One of the major causes of back spasm is the swelling, inflammation or strain in the muscle. As mentioned above force can tear the tendons as well as muscles in the spinal column. Most of the time people who are involved in physical activities like bending or twisting or sports like basketball, football or golf suffer from muscle spasms as all these activities require pushing or pulling or sudden twisting of the back.
Symptoms
Spasms usually cause the patient severe back pain which tends to get worse if he indulges in any sudden movement. In order to avoid the pain the patient prefers to lie still or with his knees curled forward.
Spinal disorders that relate to back spasms
The risk of back spasms is usually more with patients who suffer from certain spinal disorders namely:
Lordosis
Arthritis
Spondylolysis
Spondylolisthesis
Disk rupture
Spine stenosis
Spinal tumor
Treating Back Spasms
Back doctor usually start by studying the medical history of the patient and may also perform a physical examination before prescribing a back spasm treatment program.
It is extremely important that the patient suffering from back spasm gets rest as well as ice and compression therapy in the first 24 hours of the injury. The treatment for back spasms usually includes conservative treatment options like muscle relaxants, chiropractic care, pain management through epidural injections as well as physical therapy.
Let us help you make the right decision for your spine just fill the form given above or by giving us a call at (888) 779-8716 today.