SPONDYLOSIS – HOW IT AFFECTS THE SPINE
Medically spondylosis is defined as the degeneration of the spine. This degeneration can take place in any region of the spine namely:
Cervical spondylosis – Neck region
Lumbar spondylosis – Lower back
Thoracic spondylosis – Middle region
Spondylosis is a medical term that is often used in describing spinal osteoarthritis as well as other types of spinal degeneration.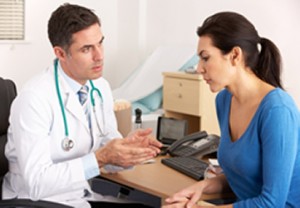 SYMPTOMS & SIGNS OF SPONDYLOSIS
There are no specific symptoms of spondylosis, however patients suffering from osteoarthritis as well as spine degeneration often suffer from the following:
Severe back pain when the patient indulges in high activity – this can happen due to facet joint arthritis
Leg pain when the patient walks – usually happens due to spinal stenosis
Low back pain, neck pain as well as arm and leg pain – caused by degenerative disc disease
GETTING TREATMENT FOR SPINAL ARTHRITIS
Back doctors usually perform a thorough physical examination and study of symptoms before deciding upon the treatment regimen. They may also order imaging tests like X-rays, MRI scan and CT scan to understand the extent and location of the problem. Once they have clear diagnosis they formulate a treatment plan that will work best for the patient.
Treatment for spinal arthritis consists of both non-surgical and surgical treatment plans and the doctors choose depending upon the condition of the patient.
NON-SURGICAL TREATMENT
Most of the time doctors prefer to go for non-surgical treatment option as this treatment regimen is successful 75% of the time. The most commonly used non-surgical treatment options for spinal arthritis include:
Physical therapy
Chiropractic manipulation
Medications
Exercises
Heat/ice therapy
Massage therapy
SURGICAL TREATMENT
Surgery is the last preferred treatment regimen and is only taken up by back doctors when non-surgical treatment fails to provide any improvement in the symptoms of the patient.
Looking for the best treatment plan for spondylosis? Let us help you make the right decision for your spine by filling the form given above or by giving us a call at (888) 779-8716 today.