About Back Pain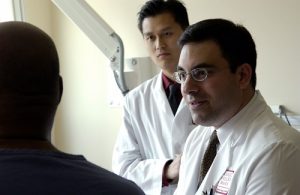 Back pain is a problem that almost all of us suffer from at one point or the other in our lives. Most of the time back pain does not require special attention and it tends to get better on its own. Back pain in most cases is easily managed with the help of simple treatment options like rest, exercise, cold compression, massage and medication. However, if the back pain is accompanied by signs and symptoms like unexplained fever with increasing back pain, swelling, neurological and body function problems then it may a warning of something extremely wrong and the patient may require immediate medication attention.
Judging the Severity of Back Pain
Most of us do not take back pain seriously but in certain cases where back pain is disabling and persist on for long periods, it might be an indication that the patient needs to see a back doctor specialist for his problem.  If you are a loved one is suffering from back pain that is accompanied by the below given characteristics then it is better than a visit to a back doctor is a good idea:
Back pain those results from major spinal cord trauma like a fall or automobile accidents
Back pain severity gets worse with each passing day
Pain that continues for more than six weeks
Back pain that persist even after simple remedies like rest, pain medications and ice compression
Back pain that is so severe that it wakes up the person from deep sleep
Numbness, leg weakness and tingling sensations in the legs
Urgent Signs of When to Visit a Back Doctor
Apart from the above mentioned signs, there are other severe symptoms that may require immediate medical attention or even back surgery and if they are left untreated they may also result in severe consequences. These are:
Unexplained Fever with Increasing Back Pain – May result from osteomyelitis (vertebral bone infection)
Acute, Severe Upper Back Pain – May result from osteoporosis or spinal fracture
Major, Unexplained Weight Loss with Back Pain and Neurological Impairment – May result from a serious medical condition like cancer
Acute Back Pain with Abdominal Pain
Progressive Leg Weakness and Uncontrolled Bladder control and Bowel control
Let us help you make the right decision for your spine just fill the form given above or by giving us a call at (888) 779-8716 today.