CLINICS FOR ACUPUNCTURE IN HOUSTON
Back pain may be due to sciatica or pinched nerve, Injuries, spondylolosthesis, degenerative disc disease, spinal stenosis (an abnormal narrowing in a blood vessel or other tubular organ or structure), arthritis and inflammation, scoliosis, etc. Acupuncture can help in most conditions excepting fractures and degenerative disc disease.
There are various options available for Acupuncture in Houston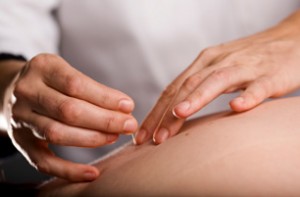 Yin & Yang Healthcare LLC
A unique mixed Chinese and western medicine with no surgery for pain syndromes and musculoskeletal disorders. They offer services in Galveston, Friendswood, Houston and surrounding areas Pearland, Webster, Alvin, League City, etc.
Acupuncture & Holistic Care
Dr. Peng has been a medical doctor and acupuncturist since 1985, practicing both Chinese and Western medicine in China. She is an acupuncture specialists in Houston, for ten years. She is located in 5201 Richmond.
Han Acupuncture Wellness
Conveniently located on Loop 610 and Fournace (between US-59 and Bissonnet), Han Acupuncture Wellness offers traditional Chinese medicine services, including acupuncture and Chinese herbal medicine.
St. Teresa Acupuncture Wellness Clinic
This is a nonprofit acupuncture clinic, established to provide a low-cost Chinese medicine treatment that is effective, safe and natural, and affordable for all people.
Location: 1920 Hollister Street
BoYang Acupuncture & BioEnergetic Medicine
Location: 13303 Champion Forest
Healing Harmony Acupuncture & Pain Care Center
Healing Harmony Acupuncture is a Traditional Chinese Medicine (TCM) clinic; offering acupuncture, electro-acupuncture, Chinese herbal medicine, Tui-Na, and cupping.
Location: 1322 Space Park Drive, C185, Houston
Yin Yang Acupuncture
They provide holistic healing services for patients and help them achieve a balanced lifestyle. In addition to acupuncture and Chinese herbal medicine, we also offer other diagnostic and treatment services such as neuro-emotional technique and iridology.
Location 12131 Westheimer Road, Suite F, Houston
DAN Wellness Clinic
This clinic provides integrative medicine to encourage wellness and disease prevention by applying natural therapies such as nutritional, botanical, physical acupuncture and medicine.
Location: 2211 N. Fry Rd, Katy
Lazuli Oriental Medicine
The doctors are a duo of licensed acupuncturists offering use acupuncture, acupressure, herbs, and movement for prevention, as well as treatment of a wide variety of chronic and acute conditions.
Location: Houston, TX 77024
HOME REMEDIES FOR BACK PAIN:
There are also several alternatives to acupuncture that can be done at home. Some options for home remedies are listed below.
Ice packs are very good for pain management at home. Hot fomentation may also help. Some doctors suggest using ice and hot fomentation alternatively.
Stretching exercise limbers up tense muscles and strengthens those that need some help.
Sleeping on your back is best. Spending a few nights on the floor with a pillow underneath your feet can really help.
In regular back pain, filling the bathtub with lukewarm water and a few handfuls of Epsom salt can work wonders.