WHAT IS ACUPUNCTURE
Acupuncture is a back pain treatment originally a Traditional Chinese Therapy (TCM), but is now widely practiced across the world. It involves stimulation of specific acupuncture points of the body.
Traditionally, acupuncture involves needle insertion, moxibustion, and cupping therapy. Moxibustion is medicine therapy using moxa made from dried mugwort.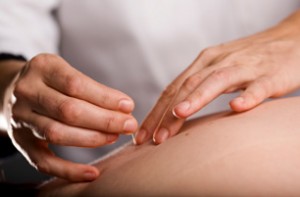 SOME ACUPUNCTURISTS IN DALLAS
Tamika Perry, D.O.,
Desoto, 935 York Drive Desoto
Dallas Acupuncture Clinic
Dr Qiyong Bal, OMD., Dipl.Ac, L.Ac
Dr. Jason M. Jodoin, DC
4140 Lemmon Ave Suite 40
Dallas
Dr. Jeffrey I. Manning, DC
2702 McKinney Ave Suite 202
Dallas
Dr. Luke Molitor, DC
4144 N Central Expy Suite 515
Dallas
Dr. Mark L. Hanson, DC
11441 N Stemmons Fwy Suite 241
Dallas
Laura Yoo, MSOM
2702 McKinney Ave Suite 202
Dallas
Deborah Bleecker
12240 Inwood Rd Suite 230
Dallas
Dong-Rae Park, OMD
11661 Preston Rd Suite 170
Dallas
Mark A. Hernandez, LAC
4525 Lemmon Ave Suite 305
Dallas
Jeremy Freeman, LAC
4515 Prentice St
Dallas
Iris G. Cromartie, LAC
8918 San Leandro Dr
Dallas
Jennifer A. Walz, LAC
718 N Buckner Blvd Suite 332
Dallas
What conditions does acupuncture cure?
Acupuncture has been use to ameliorate general body pain, headache, infertility, digestive problems, menstrual cramps, sports and worked-related injuries, depression, anxiety, etc.
 OTHER OPTIONS / SHORT-TERM PAIN
Medicines
Paracetamol is effective in most cases. Some find non-steroidal anti-inflammatory drugs (NSAIDs), such as ibuprofen, more effective.
Hot and cold treatments
A hot bath or a hot water bottle placed on the affected area helps ease pain. Likewise, an ice pack placed on the painful area is also effective. You could also alternate the two.
Long-term back pain options
Back pain lasting more than six weeks needs advise on painkillers and the treatments listed below.
Exercise – usually this is a group supervised by a qualified instructor, and include muscle strengthening exercises, posture improvement, etc
 Manual therapy –includes manipulation, mobilization and massage, usually carried out specialists
 Alexander technique – teaches you how to eliminate unnecessary muscular tension from your body.
Ways to Avoid back pain
Relaxing is crucial to easing pain because worrying about it can worsen things.
Staying in bed or being inactive for long periods is bad. People who remain active are likely to recover faster.
Sleep posture: Get some advice and avoid bad sleep postures
Activity: Walk around the house or to the shops but avoid anything that causes a lot of pain.
Let us help you make the right decision for your back pain. All you need to do is fill the form given above or give us a call at (888) 779-8716 today.